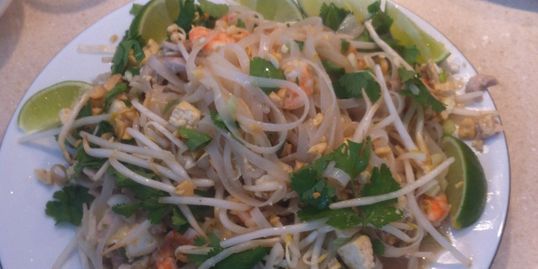 Have a look at the list for an idea of the courses on offer.  It's not definitive - if there's something you want to do that's not on the list, just ask. There are plenty of different options to suit different tastes and abilities.  Have a look at the list of some of the recent classes and see what takes your fancy.
If you are tempted to come on a session but want to know a bit more about it, here is a review by Jenifer Norris 
In the appropriately named Ham Village is the largest and airiest kitchen you ever saw in a private house. As I arrived, others were at the door carrying several sharp implements -  brought along, as it turned out, to make use of Mashed and Smashed's super-dupa sharpener. We spent the next four hours in absolute awe of Margaret's ability to whisk ingredients out of cupboards and conjure them into dishes, while all the time talking and joking and encouraging our efforts. She is a chef more than she is a cookery teacher: there were a lot of the tricks of the trade and not a lot of measuring or weighing. It's glamorous dishes that can be done fast and efficiently that is the hallmark of M&S (I don't mean that M&S, far from it). What is the point of learning recipes that are so fiddly that you will never do them again?  Whenever anybody asked a question – what type of oil/saucepan/salt/mushroom –  out come a dozen specimens and a mini-lecture on the history, folklore, pros and cons of each type. It was as if we were all there for a long lunch with Margaret as our very entertaining hostess. We ate and tasted our way through coffee, wine and six recipes and all got to know each other extremely well.   
JENIFER NORRIS