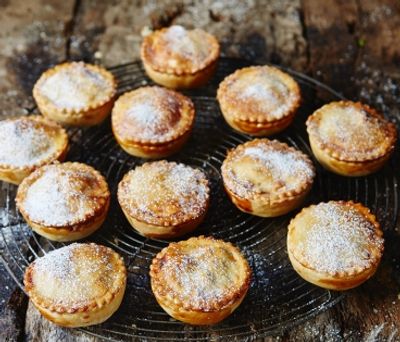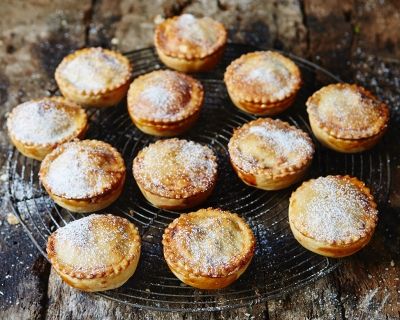 Orders for Christmas now being taken
Click on the link below for this year's price list. Other items are available.
Want dinner to WOW your tastebuds but no time or inclination to cook it yourself? 
I've supplied suppers for 2 to parties for 100 and full wedding breakfasts.  
Dinner for 12 with no effort and no washing up - or pretend you did it yourself 
Dinner can be cooked at your house and served by professional waiters.  Or it can be prepared elsewhere and you can take the credit for the cooking and your guests need be none the wiser.
Choose exactly what you want  
Everything is cooked to order from the freshest and best ingredients I can find, so you can choose what you really want rather than what you're able to cook and prepare for yourself.
Smoked eel with beetroot and horseradish 
Panfried hake with crispy pancetta, stirfried squash, sultanas and pinenuts 
Nectarine tarte tatin with lemongrass ice cream 
Mezze of baba ganoush, hoummus, tzatziki and beetroot 
Lamb and Apricot tagine with jeweled couscous 
Vegetable tagine 
Mango and pineapple with chilli and lime 
Parmesan custard with anchovy toast 
Slow roast pork belly with cinnamon, coves and star anise 
Spiced lentils 
Rhubarb ice cream and sorbet with pistachio cake 
Heston Blumenthal's Meat Fruit 
Panfried skate with chorizo and chickpeas 
Chocolate tart 
Burrata with roast spiced aubergine 
Bouillabaisse, Mashed and Smashed style 
Almond and lemon tart 
Salsas and dips 
Chicken and mushroom pie with mixed green vegetables and roast new potatoes 
Raspberry meringues 
Prawn and pork dim sum 
Vietnamese Summer Wraps 
Thai Green Curry 
Green tea and lime ice cream 
For canapés please email – there's a whole separate list.